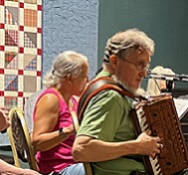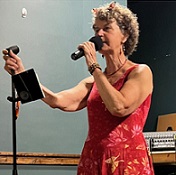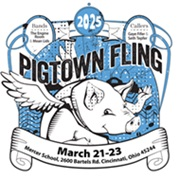 Cincinnati Contra Dancers
---
Contra Customs

Golden Rule: HAVE FUN!

Rules of Thumb:

Wear clean, non-marking shoes that slide.
Listen to announcements and teaching.
Guidelines:
Anyone may ask anyone to dance. Yes, women may ask men!
We recommend that two beginners not dance together the first few dances. Improvement comes more quickly by dancing with experienced partners.
It is customary to change partners after every dance.
As a matter of courtesy it is customary not to accept a request to dance after you have refused someone else.
Same gender dance partners are not uncommon, especially if there is an unequal number of each gender. It takes experience, however, to switch roles.
Tips:
Contradancing is vigorous, i.e. people often sweat! Some folks bring extra shirts for a quick change during the break.
Practice good dance hygiene. For example, wash your hands before dancing. Cough into your elbow if necessary.
Dance with both gusto and grace. Yes, you may stomp, BUT, protect our floor, feet, and ears by stomping lightly.
Eye contact is wonderful and helps avoid dizziness especially during swings. If this makes you uncomfortable simply look at the face of your partner.
Contradances can get crowded. Be aware of your body space. Take care not to collide with other dancers.
Contradancing is a joy as we move in harmony to the music and with each other. Be gentle with your partner, considerate of those near you, and smile.