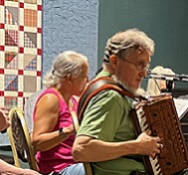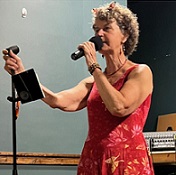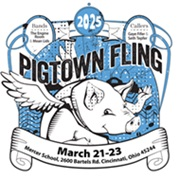 Cincinnati Contra Dancers
---
Announcements
Contra Dances in Dayton, Ohio
The 2016-2017 Dayton contra dance series is underway. Please follow this
link
for details regarding upcoming dances.
---
Volunteers needed
Volunteers are needed for the post-dance clean up crews and for Saturday night opening. Both of these jobs are easy and training is provided by an experienced person. Earn a free dance for each time you serve! For more information, send an email to
cincinnaticontradance@gmail.com
.
---
Google Group for car pool coordination, etc.
A Google Group has been established for dancers who are interested in carpooling to out of town dances on the weekends. This group allows people to sign up and get messages via the group website or through email, and a Google email account is not required. The group can be reached at
http://groups.google.com/group/cincinnati-contra-dancers
and can be joined via email at
cincinnati-contra-dancers+subscribe@googlegroups.com
.
---
Cincinnati English Country Dancers
The
Cincinnati English Country Dancers
meet weekly on Thursdays from 8-10 pm. The dance is held at:
Church of the Ascension and Holy Trinity
334 Burns Avenue
Cincinnati, OH 45215
Further information can be obtained from info@cincyecd.org.
---
If you have a contra dance announcement that you would like to see listed here, please send an email to cincinnaticontradance@gmail.com. with the following:
a descriptive title
content to be included, with any applicable web links and/or contact information
an expiration date to remove the item (in case it's not obvious from the content
All requests for announcement posts are subject to review by the board of the Cincinnati Contra Dancers.