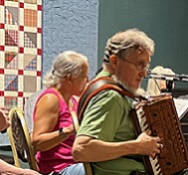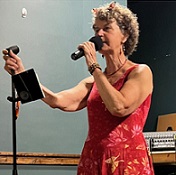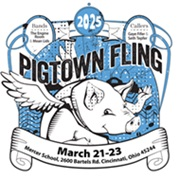 Cincinnati Contra Dancers
---
Please join us for great music, great people, and great dance.
March 24 - 26, 2017
at Purcell Marian High School
2935 Hackberry St., Cincinnati, OH 45206

music by
Latter Day Lizards (with Stuart Kenney)
Mulberry Street

with calling by
Darlene Underwood
Bradley Smith

and sound by Ed Howe

We've heard your requests and this year we are excited to offer
online registration.

Want to see the preliminary schedule? Need more information about that splendid Sunday brunch? Find our paper registration form here!


Interested in more details regarding the Saturday workshops? Find the preliminary schedule here!
---
T-shirt information
The Pigtown 2017 T-shirts are available in dark green, gold, light green, and maroon:
---
A few Pigtown Fling 2016 videos (please see YouTube for more):