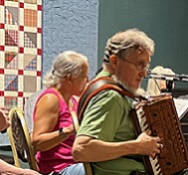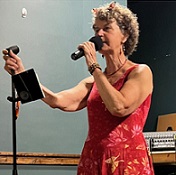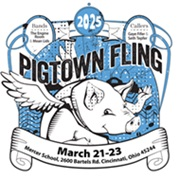 Cincinnati Contra Dancers
---
Pigtown Fling 2018!
What: Pigtown Fling is an annual Contra Dance weekend sponsored by the Cincinnati Contra Dancers.
When: Friday, March 23th to Sunday, March 25th, 2018.
Where: Purcell Marian High School in Cincinnati OH. The address is 2935 Hackberry St., Cincinnati, OH 45206.
Why: Because Pigtown Fling is the best way to spend that weekend! Great music, great people, great dance!
Friday night music by the Rosenthorns with Kristen Planeaux calling.
Saturday/Sunday music by Contraforce with Bev Bernbaum calling.
---
More details and registration information
Please follow this link for schedule details, including information regarding the Saturday workshops.

For the mail in registration form along with more weekend details, please take a look at this year's flyer.
The online registration system is available via this link.
---
A few Pigtown Fling 2017 videos from YouTube: