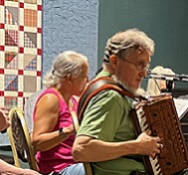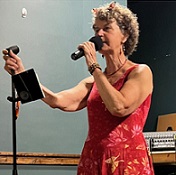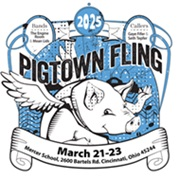 Cincinnati Contra Dancers
---
Pigtown Fling 2019
We hope you will join us for Pigtown Fling 2019 which will take place March 29-31.
The music will be provided by Meadowhawk and Nova with calling from Alexandra Deis-Laudy and Dugan Murphy.
---
Details and registration information
For the mail in registration form along with current weekend details, please take a look at the Pigtown 2019 flyer.

For the online registration form, please click here.


---
T-shirts!
For a look at the Pigtown 2019 T-shirts, please follow this link.